August Update!
Posted August 08, 2018 at 7:12 AM by notaburger
What's up?
Yeah, I know what you're thinking:  "What gives? Shouldn't I have seen multiple posts before now?  I thought you were dead Dee!"
Well, first off, NEVER call me "Dee" again, and, second off, I'm NOT dead; I'm posting now.  It has been a busy couple of months at Casa de D. Here are some upgrades you can look forward to for CVGC IX:
New projector screen for the Movie/Game Room!  It's bigger, prettier, and works better in lit conditions.  You'll love it and never want to leave! We're going to use it for movie night the day before if you'd care to join us.  All are invited.

Also in the Movie/Game Room we have new subwoofer.  When the T-Rex in Jurassic Park appears you can feel it in your bones.  Boom! (water shake) Booooom! (water shake) BOOOOOOOM! Shake the room.

New covered patio!  I won't bore you with the details, but you'll have a place to congregate in privacy outside.  Whether you're looking for a quick smoke break, some fresh air, or just some quiet time, I think you'll appreciate this new addition.

We've got even MORE old TVs.  At some point Erica will divorce me for hoarding CRTs, but, until I am served papers, I will keep pushing the envelope.  I mean, I could just take notice of the early warning signs and stop adding to my collection...and I'd do anything for love (but I won't do that).  I'm sure that all she wants is space to park her car, so I've still got some room to grow. We're up to 5 HIGH quality HUGE CRTs now. That's in addition to our multiple projectors (x3) and flatscreens (x3) that are available for CVGC activities. So, to answer the question on the minds of my college football fans out there:  YES, you will be able to watch the game somewhere.
So, as you can see, we've been busy.  So lay off!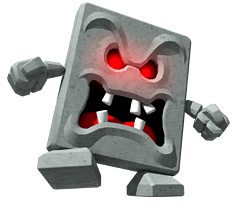 Anywho, let's get down to business.  We are only a few weeks away from the big day, so let's do a quick run through on how things are shaping up:
Games are picked.

Shirt designs are finalized.

No warp whistle this year, but we've still got some fantastic homebrew making its way out to the event.  For example, Woot and I brewed a Two Hearted Clone that is aging at my house right now. If it tastes half as good as it smells, we'll be in for a treat.

A special event has been set up that I'm hoping everyone will enjoy.  More info coming on that later.
Here are the things that still need to happen:
Gotta actually make those shirts.  As MC M as my witness, I WILL NOT push this off again.  We will have at least SOME shirts up for auction this year.  I've got the materials and the design, I just need to actually do the work.

I still need to set up the TVs in their proper rooms with their proper systems.  To be honest, I was hoping that I'd have time to build some custom TV stands, but those may have to wait until next year.  Here's an example of my current design (just don't get your hopes up):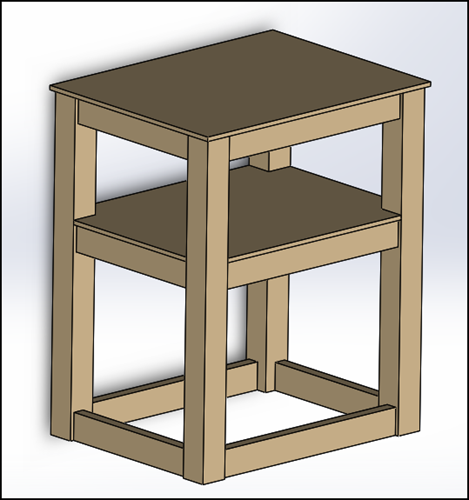 Adam's room needs to be converted into our VR Holodeck.  I've added some new games to the VR collection that would benefit from the additional play space, so we'll set it up as a dedicated room again.  I just need to move the furniture, hang posters, and set up my computer in there.

BBQ!  I will probably cook the food the day before and just warm it up after everyone gets here.  In other words, you won't have to worry about finding food CVGC night, just please bring some cash for the donation jar (which will all go to our charity).  If some down home BBQ for the fair price of pay-whatever-you-want isn't love, what is love?

I've got to build a peripheral for one of the games.  Yeah. Build. Eeek.
If anyone has anything that they would like to donate for the auction, please reach out to me and let me know ahead of time so that we can discuss it.  Generally speaking, the more stuff we have, the better.
Also, if you want to set up a side tournament for the Friday before CVGC, let me know and I'll help it get off of the ground.
I know that this should go without saying, but please feel free to extend this year's invite to anyone that you'd like.  All that I ask is that 1) they are not a creep and 2) that they are willing to kick in a few bucks to the kitty.
Good luck to everyone.  This is our last dance before the all-out-extravaganza that will be CVGC X.  If you want to be one of the champions of the first decade, you've got to get it in this year.  To be honest, after looking back at the games, I honestly feel like 2018 could open the door to some new blood.  Some of you have been livin on the edge of greatness. I feel you. I feel your pain. This is your year to shine.  Will you rise up or will you linger in obscurity, going home cryin' and empty handed? It really is up to you.
Just go ahead now and get started on your training.  Remember to take your vitamins and say your prayers. This is going to be one for the record books.
D and MC M